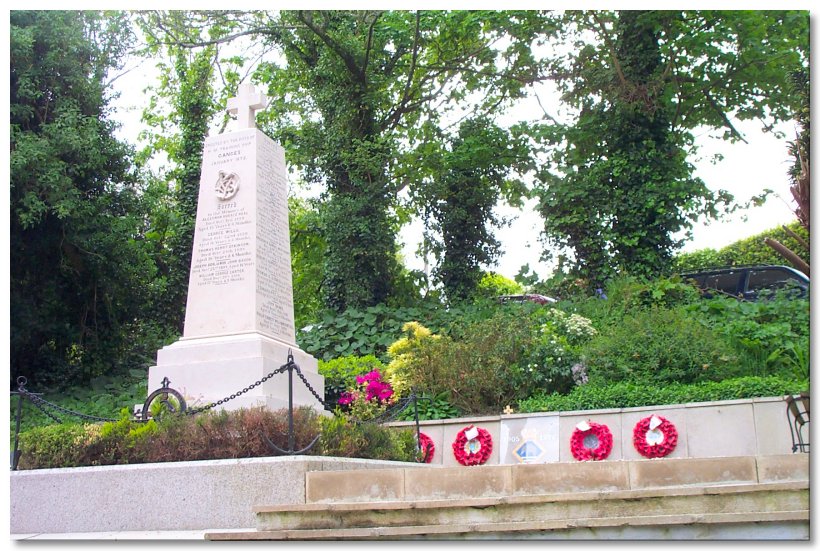 HMS Ganges Memorial at Mylor, Cornwall.
(Photo taken in May 2001)
HMS Ganges was launched in 1821 and was the last of the sailing ships to be used as a sea-going flagship. Towards the end of her days in 1866 she was used as a boys training ship for the next 33 years, anchored out in the Carrick Roads. Discipline was extremely harsh and a large number of boys succumbed to fatal illnesses.